23 Apr
—
24 Apr
Liebe Teilnehmer/-innen, Speaker/-innen und Freunde des Future Music Camps, leider sehen wir uns gezwungen aufgrund des Corona Virus das FMC 2020 abzusagen. Es waren bereits alle Speaker bestätigt, unsere Helfer haben viel Zeit und Liebe in die Vorbereitungen gesteckt. Wir veröffentlichen weitere Informationen, sobald wir diese haben. Euer FMC Team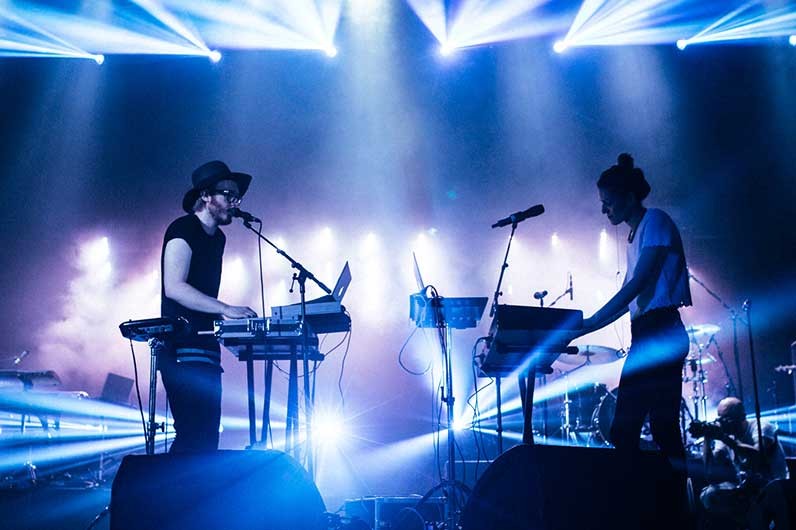 Beats & Sound of the producing students! The line-up of the Producers Club consists of students from the Pop Music Design bachelor's programme and the Popular Music master's programme with a focus on Producing/Composing Artist. Admission is free.
Popakademie, Raum 415
Television, cinema, YouTube, Netflix and many other channels present music films, music videos and clips in unprecedented variety. The 16th edition of the International Forum for Films on Music presents and discusses with producers, directors, editors, broadcasters and freelancers trends and topics in recent music film productions.
Popakademie
SONGS
Application deadline
Writing songs yourself, tinkering with lyrics, creating compositions - SONGS the songwriting competition in cooperation with the Stiftung Bildung und Soziales of the Sparda-Bank Baden-Württemberg celebrates its fifth birthday and gives young songwriters the chance to be on the big stage with their song again. Join us and apply with your song until May 15th, 2020.
03 Jul
The songwriting competition for Baden-Württemberg
On July 3rd, the award ceremony will take place at the final concert of the songwriting competition SONGS in the SpardaWelt Event Centre in Stuttgart. Selected participants will perform their songs live in front of a jury of experts from the music industry. Admission is free.
SpardaWelt Eventcenter, Am Hauptbahnhof 3, 70173 Stuttgart
Four days of live gigs at the Popakademie! Before the Popakademie and its students start the well-deserved semester break, there will be four days of thrilling live gigs at the Summer Break Sessions. A total of almost 30 artists will take their live exams in the performance rooms of the Popakademie - open to the public and free of charge!
24 Jul
Popakademie live on stage
Experience the best Popakademie bands and solo artists at the big end-of-semester concert on 24 July 2020. Bands and musicians from the Popakademie will be on stage to present a varied music mix from different genres.
Alte Feuerwache, Mannheim